Testimonials
FI had come to pune for business trip from maxico.fortunately I saw the ad about dr dev slimming in pune mirror n decided to meet him immediately as he was so confident about his result.the moment I met him,I realised that this is the only person who can help me to lose my 30 kgs weight.i was 120 kgs n suffering from hypothyroid n depression.i reached to 90 kgs in 5 months of time,safely.before I had tried all sorts of slimming products n machine treatment from many slimming centers,but nothing could help me really.the best part was that I had not to visit his clinic everyday as most of the slimming centers does.i had to visit once in a month to collect the medicine n give him the feed back.today I look much younger,energetic n confident in my business.thanks to dr dev who has transformed my life completely.


- Seol
I met one of my friend who had lost 12 kgs in 2 months only.when I saw him n hearing about his weight loss story,I booked immediate appointment with dr dev.i was 95 kgs n suffering from pcod.before I had spent too much of money on many slimming products n wasted my too much time,which was most important.in first meeting I felt dr dev is not a money minded person but was very friendly,helping n giving in nature . i trusted him completely n in 6 months I lost 28 kgs.today I look fair,beautiful,young n confident.thanks to dr dev who gave me smile on my face.


- Priya
I met one of my friend after a long time n could nt believe the change I noticed in her.inspite of pcod and hypothyroid disease she had lost 13 kgs in 2 months. i immedialety booked my appointment with dr dev,and started taking his medicine.today I have lost 20 kgs in 5 months,inspite of having varicose vein and severe knee joint pain.my knee pain varicose vein has almost disappeared.the best part is that I have stopped taking medicine long time before but weight is not rebouncing back.


- Asha Jain
When I saw his ad in google I could nt believe that but just wanted to give a try.every month I would come to pune from mumbai as I felt visible change in me.i had many health complications n had no hope that one day I will could live normal life.but I lost 30 kgs in 6 months.i can say that dr dev is most inspiring, motivation n friendly doctor I had never came across.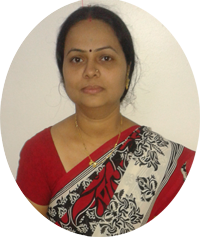 - Anita
FIRST TIME I SAW THE ADVERTISEMENT IN PUNE MIRROR N CHECKED THE WEBSITE N GOT CONVINCED BY THE RESULTS.I WANTED TO LOSE MY BELLY FAT N DOUBLE CHIN.BY GYMMING I HAD LOST WEIGHT BUT NOT MY TUMMY FAT EVEN I TRIED VERY HARD.DR DEV'S MEDICINE REALLY HELPED ME A LOT AND I LOST ALL MY TUMMY FAT AND DOUBLE CHIN WITHIN 3 MONTHS.TODAY I LOOK MUCH YOUNGER,CONFIDENT N HAPPY.AT LAST I WD LIKE TO ADVISE TO ALL FRIENDS THAT PLZ KEEP UR EGO AND KNOWLEDGE ASIDE AND TRY HIS TREATMENT IF U R REALLY INTERESTED.


- CHAITANYA
I WAS VERY DESPERATE TO LOSE WEIGHT SO I STARTED SEARCHING ON GOOGLE & IMMEDIATELY CLICKED ON HIS WEB SITE.I FELT TO GIVE A TRY BECZ IT WAS NOT EXPENSIVE ATALL,ALSO I KNEW WELL THAT HOMEOPATHIC MEDICINES R VERY SAFE BECZ THEY DON'T HAVE SIDE EFFECTS.3 MONTHS AFTER THE TREATMENT I LOST 17 KGS WEIGHT AS WELL AS INCHES ALSO.TODAY I LOOK 10 YRS YOUNGER THAN BEFORE,BESIDES THAT MY ACIDITY & CONSTIPATION ALSO GONE THROUGH WHICH I HAD SUFFERED FROM MANY YEARS.


- MR. SHAIKH
I lost my double chin n 15 kgs weight in 3 months.the best part is that i experienced no side effects of the medicine about which i was more concerned.my chronic acidity n constipation is gone.feeling more energetic n happy.

- Ms.Manisha
Free consultation was the reason I came to meet Dr. Dev because I had spent too much money without any benefit. I tried Dr. Dev's medicine for hair fall and got excellent result,then I took medicine for weight loss and lost 20 kgs. I suggest all my friends that if you have any disease then go and meet him free of cost. His medines are really very effective and I have the best experience of it.
- Aboli
I sent e-mail to Dr. Dev from iran abt my complicated health problems like pcod, sleep disorders, hair fall, weight gain etc.thanks to him for helping me to get rid of all the problems.
- Mehran
Dark pigmentation from my face gone completely within 4 months of medicine course. I sent many of my relatives for hair and skin treatment to Dr Dev because I had great experience with him. I liked his free consultation system which shows his confidence in his medicine.
- Sameer
All my relatives and friends take medicine from Dr. Dev only because we all have great experience. Free consultation means his confidence in himself.
- Manish
I stay in Mumbai. My all family members take medicine from Dr. Dev only, we speak to him on phone about our health problems and next day we collect medicine by courier.
- Fatima